Main content starts here, tab to start navigating
"Y'all...GREAT service and AMAZING food. Yes, there's a wait but we wait EVERYWHERE we [go] now days. It was worth it. Listen when I tell you...It's so good. I'm so full that I should be ashamed. The greens...superb...the chicken was FRESH (no old grease used). I can't wait to go back."
- Chastiti Jones Dandridge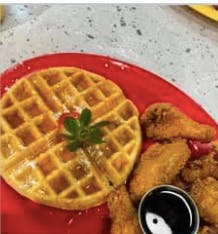 "These are screen shots from the video I took so they might look a little funny but OMG...Everything was delicious...I had fish, grits, eggs & pancakes...That fish was SEASONED by somebody personally hunny... That wasn't the blue pack we use at home... Not to mention 2 good sized fillets & those pancakes were so big AND they had the little crunch around the edges just like mamma/granny used to make...Lol. Very cool and chilled atmosphere, great music as well. The customer service was excellent as well. Especially for it to only have been 1 girl working in there. We didn't go without anything HIGHLY recommend and definitely will be going back."
- Aleesha Green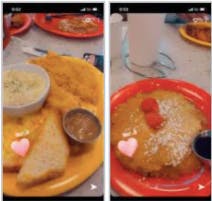 "As my daughter and I pulled into the parking lot of this small establishment we noticed people were waiting patiently outside. We placed our names on the list to be seated as there was a small wait. Later, we learned why patiently waiting was worth it!
The staff was pleasant, checking in on us periodically and the food was AMAZING. My daughter ordered the steak and eggs cooked medium. It was cooked perfectly! No seasoning or steak sauce needed. I ordered the southern fried pork chops and eggs over medium...DELICIOUS!
I hope the owners and staff stay encouraged, the customers and community show support for this nice eatery."
- Marilyn Bynum-Wilson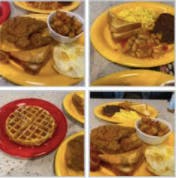 Leave your review using the button below: